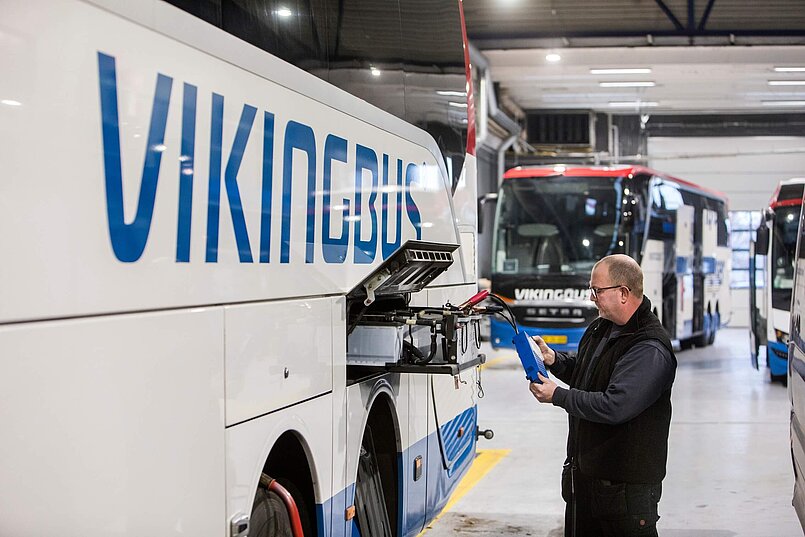 VIKINGBUS' safety is our top priority. As one of the largest coach companies in Denmark, VIKINGBUS has the resources to implement the latest safety measures, investing considerable time and money into safeguarding our passengers.
We are focused about staying up to date with technological developments in the industry and we operate a fleet of reliable, high-specification vehicles. Continual year-on-year investment ensures that all our coaches are less than four years old and incorporate the latest safety features.
All our coaches and minibuses at VIKINGBUS are "Tempo-100" approved. This means that they can operate at a speed of 100 km/h on Danish, German and French motorways. Furthermore, all coaches are fitted with speed limiters so that they cannot operate at more than 100 km/h. A Tempo-100 approval is issued by the Danish Supervisory Authorities and set out requirements in relation to brakes and tyres.
Our entire fleet operate with winter tyres during the period from November 1st to March 31st.