Safety on board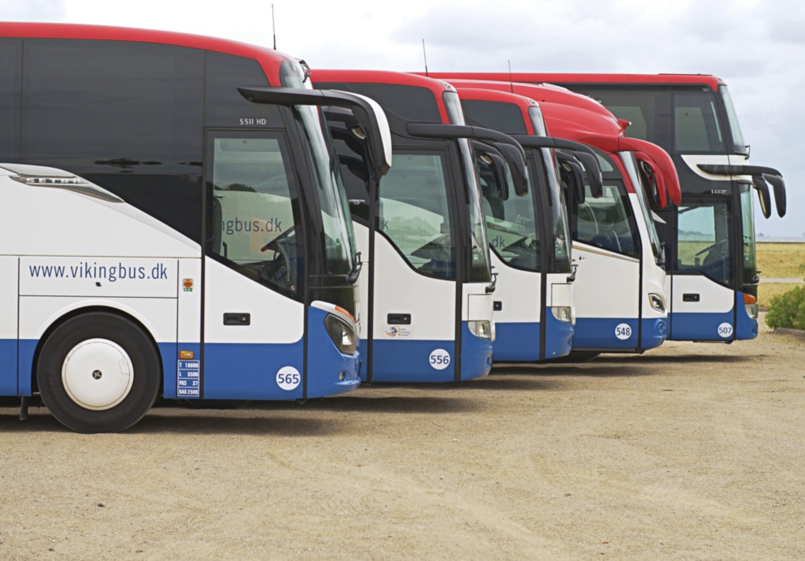 Driving & Rest time regulations
VIKINGBUS has 100% focus on compliance with driving and rest time regulations. We adapt all our trips and duty schedules to the regulations.
In-house training also allows us to impart our own high standards to every driver who works for us. We equip each driver with the knowledge and skills needed to provide a superior travel experience. On journeys abroad we use a minimum of two drivers when needed.

On board the coaches safety is our top priority. VIKINGBUS' coahes have approved seat belts and safety equipment. The safety equipment of the coaches is checked regularly.
It is a legal requirement that your safety belt is fastened during the journey and it is the passenger's own responsibility to comply with this. All minibuses and coaches are equipped with the legally required safety equipment.
VIKIGNBUS' vehicles are monitored by a Web-Track system. This means that we are constantly able to inform and advise our drivers of the best possible route in case of bad weather, accidents or other matters that could affect the journey.
VIKINGBUS is focused about staying up to date with technological developments in the industry and we operate a fleet of reliable, high-specification vehicles. Continual year-on-year investment ensures that all our coaches are less than four years old and incorporate the latest safety features.
All our coaches and minibuses at VIKINGBUS are "Tempo-100" approved
This means that they can operate at a maximum speed of 100 km/h on Danish, German and French motorways. Furthermore all coaches are fitted with speed limiters so that they cannot operate at more than 100 km/h. A Tempo-100 approval is issued by the Danish Supervisory Authorities and set out requirements in relation to brakes and tyres.
Our entire fleet operates with winter tyres during the period from November 1st to March 31st.